Remember, call 911 if you are having an emergency!
Paoli Police Department
1579 W Willow Creek Rd
Phone: (812) 723-2836
The Paoli Police Department is committed to serving all people with respect, fairness and compassion. Acting in partnership with the community to protect life and property, we strive to prevent crime and help preserve peace, order and safety.
With community service as our foundation, we will address problems and seek solutions with honesty and integrity. We shall maintain public respect by holding ourselves to the highest standards of performance and ethics.
The Paoli Police Department is dedicated to providing a quality work environment by promoting the positive development of its members through effective training, education and leadership.
We encourage, expect, and need community involvement to work toward a mutual goal of enhancing the quality of life within our community.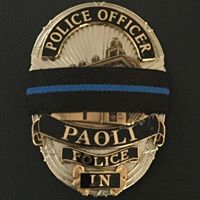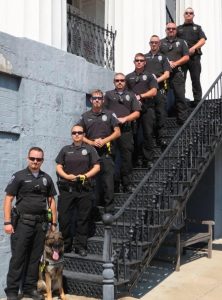 PAOLI POLICE:
Chief – Randy Sanders paolipolice@paoli.in.gov
Asst Chief – Brian Wolfe
Detective – Dylan McClintock
SGT –  Doug Soltwedel
K-9/ Patrol – Chris Cook & Zach Cook
K-9  (Officer Riggs)
Code Enforcement Officer – Scott Schuchardt
School Resource Officer (SRO) – Andrew Streble